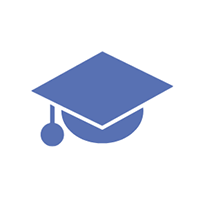 Alexandra D.
Private tutor in Boston, MA
Education
Freshman double majoring in Studio for Interrelated Media and Film/Video at Massachusetts College of Art and Design.
Experience
Volunteered weekly at Bridgham Middle School in Providence, RI, helping behaviorally and mentally challenged students with homework and studying. Overall SAT score of 1920 (740 Reading, 450 Math, 730 Writing). In AP testing, scored a 3 on English Language and Composition, English Literature and Composition, and Studio Art (I also took AP US History, but opted not to take the test, as it would not apply for credits at the colleges I was interested in). I genuinely enjoy helping people, and I especially enjoy teaching younger children. Regardless of age, I also hope that I can use this as a way to stay familiar with academic subjects that I won't be studying in college. Relevant classes I have taken include Honors English/Literature I&II, two years of AP English, Honors Geometry I, Honors French I,II&III, AP US History, and Honors World History I. I Also sat in on and discussed with an AP Philosophy class for a year. I graduated from high school at LaSalle Academy in Providence, RI, a private Catholic school well known for rigorous academics where I was enrolled in entirely AP and Honors classes all four years. I worked for two years at a sleep away summer camp as a Counselor in Training, looking after boys and girls ages 8-15, and will be a Counselor this coming August.
Availability
Tuesday in the afternoon, Thursday in the afternoon, Monday in the afternoon
Can Meet
Up to 20 minutes away for no additional charge
Hobbies
I am, in many ways, a very stereotypical art student. I love everything and anything creative, and as a result my academic strengths are more in English and History, as well as Geometry. As soon as I got to college, I learned to stay organized fast, in order to deal with my ADD (which I am proud to say I now have completely under control). This also makes me endlessly patient when helping kids out with work, because I know just how frustrated they can get. Outside classes and homework, I am ridiculously energetic. I like reading, riding my bike, and playing sports outside. Actually, I just recently joined my school's rugby team!
Show More
Inquire About This Tutor
Thanks!
Most tutors respond within 48 hours.
Feel free to contact other tutors while you wait.