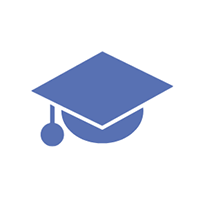 Nikhil M.
Private tutor in Boston, MA
Education
I am a freshman dual major with Computer Science and Music at Boston University.
Experience
I have taught guitar for two years, teaching 10 students a week and am very experienced in teaching music. I have also tutored math and science at my high school. Finally, I have taught SAT strategy and tactics for tackling the SAT and maximizing your score. I love to work with people and help them learn as many just need a little nudge in the right direction. I have taken AP Music Theory, AP European History, AP Chemistry, AP Calculus, AP Environmental Science, an SAT strategy course, AP Language and AP Literature, and AP Spanish.
Availability
Any day at any time
Can Meet
Up to 20 minutes away for no additional charge
Hobbies
I am a hugely passionate musician and I am also very interested in computers. Since getting into the computer science field, I have found a desire to go into the music technology field. I also love to work with others in collaborations, teaching, and any other way possible. I am easy going, dedicated, and hardworking.
Show More
Inquire About This Tutor
Thanks!
Most tutors respond within 48 hours.
Feel free to contact other tutors while you wait.