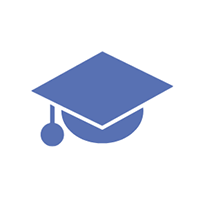 Yuri C.
Private tutor in Boston, MA
Education
I am currently at Harvard finishing up my pre-medical requirements. I graduated from the University of Pennsylvania with a B.A. in Cognitive Science (concentration in Neuroscience) and a Minor in Japanese.
Experience
Previous tutoring experiences: - college-level Japanese tutor and conversation partner at Penn - reading for elementary school students using a curriculum based on linguistics - I seem to always help classmates in courses that I am taking! SAT: 2310 Japanese SATII: 790 Organic Chemistry I/II: A/A; aiming to be a TF for the next fall/spring semesters at Harvard I love tutoring because it is fun to share my knowledge and tips on breaking down complex problems into manageable pieces. I focus on helping students grasp the fundamentals so studying a subject is less memorizing and more of an application of common themes. A lot of my cognitive science courses were based on education, learning, and memory. I found this immensely interesting because not only did I get to tap into how people learn but also understand the differences in learning processes and memory. Tutoring is one way that I can share my knowledge on improving study skills and adopting good habits so that students can take solid steps towards achieving their goals. I can tutor in Allston as well as at Harvard. I have an interesting incentivized payment program that you can choose! Please contact me for more details.
Availability
Any day at any time
Can Meet
Up to 10 minutes away for no additional charge
Hobbies
I love scuba-diving. My last trip was to Okinawa, where I dove with whale sharks! I also enjoy baking cakes and cupcakes, photography, and piano.
Show More
Inquire About This Tutor
Thanks!
Most tutors respond within 48 hours.
Feel free to contact other tutors while you wait.