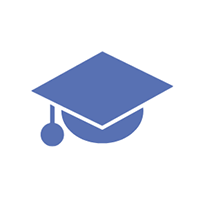 Tina M.
Private tutor in Boston, MA
Education
University of Leicester, UK, Ph.D.
Experience
Lecturer, Harvard Medical School and Harvard School of Dental medicine. Here is more about me: Harvard Biology, Biochemistry tutor My name isTina. I am a Harvard trained academic with more than 10 years experience in teaching students from GCSE level to Postgraduate level in the area of Biochemistry, Biology, Genetics, etc. I am very passionate about teaching and at the moment I am writing a Biochemistry book for undergraduate students to facilitate their understanding of science as well as to enhance self-teaching. I teach students from GCSE to Postgraduate level. I have a very friendly nature and always get the best out of students. I tend to keep in touch with students that I teach through their career path. I I offer group, one to one and in-company lessons, as well as, tailored life science courses and interview preparations for medical school. ONE TO ONE I offer one to one lessons at mine (KT4 Worcester Park area), at yours, at your office or via Skype. The lessons are based on your needs and all aspects of the biology/biochemistry courses can be covered. They can also be structured around your existing knowledge of the course, helping you to take a step forward in your learning and building your confidence. The learning material is provided and you can access it online GROUPS Groups can be organized with a maximum of 4 people to ensure efficiency. Groups are a great way to be challenged, to have fun and to keep motivation at a high level. They are great for adults and children. APPROACH I am passionate about teaching and believe that my enthusiasm will benefit your learning. I am a really sociable, friendly and non-judgmental teacher who loves to meet new people and talk with them. I think that science can be taught more effectively with interesting and fun lessons and in my opinion learning science should never be boring! I am completely dedicated to my clients' learning journey. I am always enthusiastic and I like to push people to exceed their expectations. EXPERIENCE I have taught science to people from the USA, Europe, USA, Russia, Brazil, China, Hong Kong, Singapore, Korea, Japan and Switzerland and among them some were students, university teachers, postdoctoral researchers, Ph.D. students, scientists, nurses or doctors. I look forward to hearing from you all. Best wishes, Tina
Availability
Any day at any time
Can Meet
Up to 5 minutes away for no additional charge
Hobbies
I love to play piano, go to the cinema.
Show More
Inquire About This Tutor
Thanks!
Most tutors respond within 48 hours.
Feel free to contact other tutors while you wait.